CUSTOMIZABLE SERVICES. OUTSTANDING RESULTS
Live music is our passion and our expertise. With our decades of event planning expertise, reliable, state-of-the-art equipment, and trustworthy technicians, we take the worry out of live event production. Our technicians understand how to mix live music because they are doing it on an almost daily basis. Many of our technicians are also musicians, so not only do they have a keen ear for mixing, they understand what bands are looking for from a live show and how to deliver.
This slideshow requires JavaScript.
EVERY EVENT IS UNIQUE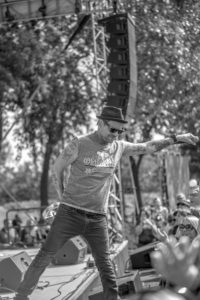 We understand every event is unique, and every planner has a vision. Let our team go to work for you and guide you through the process of bringing your vision to life. The results will be innovative sound and lighting solutions that are guaranteed to keep your audience engaged and entertained.
With one call, we can provide the entire show…including the band!
Concert PA/Lighting

Community Events

Town Festivals

School Concerts/Plays

Sporting Events

Political Rallies

Graduation, Ground Breaking, and Military Ceremonies
This is only a short summary of the services we offer. If you can dream it up, we'll find a way to make it happen!